Californians Choose Texas As their Next Moving Destination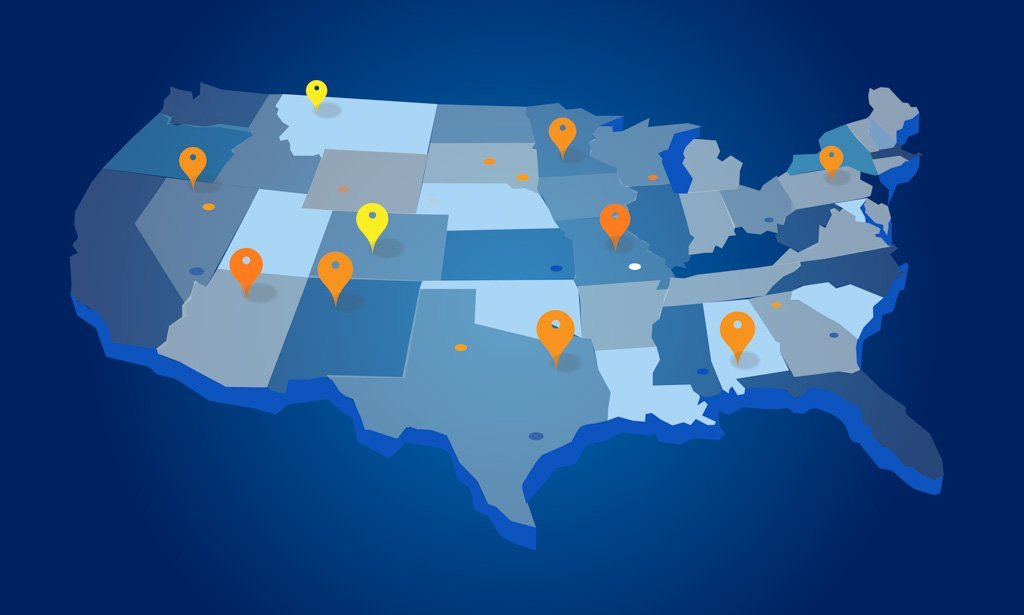 Californians Choose Texas As their Next Moving Destination
– As
"We Move Anywhere"
Company
continues its safe out of state moving from California, one trend has become quite noticeable. This involves mass relocation by California residents to the neighboring state of Texas. Government studies have shown that last year alone, nearly 10% of Californians opted not to do
long distance moving
, but instead, moved to Texas. Those who've chosen to relocate to another nearby state, Arizona, was a minuscule number in comparison. In fact, studies claim that Texas has seen an influx of almost 10 million Californians over the last decade. As a moving company, it's important for us to take note of the trends in a bid to give our customers the best service possible. Here's what we found.
What The numbers say
Over the last two years, California has topped, the list for "We Move Anywhere" Company in terms of the number of household moves. The figures reveal that 55% of those who relocate, opted for out of state moving. The balance, moved across the state whether inside their county or from city to city. With 2020 being the year if the Covid-19 Pandemic, it was no surprise that relocation numbers dropped by approximately 3,500. Many people have been sheltering in place, and this has put a slight damper on relocations. Nonetheless, Californians choose Texas as their next moving destination despite the current situation. This year, the numbers have also shown that even with the reduced number of moves, there has been a 2.5% increase in out of state moving for Californians. It is the same figure in terms of reduction in the number of people moving into that state.
Moving Services
Companies offering moving services continue to have their hands full with long distance moving as more Californians choose to say goodbye to their state. The percentages may not seem high, but California has a huge population and so the numbers were still high enough to place them at the lower end of outbound moving states. They are now ranked number 43 overall.
In the meantime, Texas continues to climb in the ranks. It recently moved up by five places in just one year. Last year, it was at position 14; this is up from 19th position the previous year. Looking at it from a percentage standpoint, Texas percentages moved up from 52.5 to 55.6. That's a 3.1% increase, which is quite significant.
Keep in mind, that those are general statistics that do not just reflect long distance moving or moves to Texas. However, since so many people utilize moving services for their relocation to Texas, it's only right for us to look at what is attracting millions of people to that state. It's even more important to see why Californians in particular have been drawn to live and work there.
What Makes Texas Favorable
While California is near the top of the list for richest states in the country, Texas does have a booming economy. Many Startups have been gravitating towards Austin in particular, especially those that are technology based. Many companies have been patenting their brands right there in Austin.
Currently, this city is positioned at third place in relation to job increase across cities in the entire United States. With all the job losses faced this year alone, they maintain the status of having the least number of unemployment, not just in Texas but in the whole country.
Another Texas city that's rapidly growing and welcoming migration from California is Dallas Fort-Worth. Research shows that several hundred companies have already relocated their entirely, or set up their headquarters in that city. With jobs being a dime a dozen, it's no wonder that so many Californians choose Texas for moving. Studies have always proven that nearly 50% of people who relocate, do so to start a new job or to transfer to another of their company's locations. Last year, the percentage of people who used moving services because of a job, was forty eight percent.
Life in The City
Both Texas and California share a vast number of similarities. From beautiful, cities to great cuisine, cultures and the arts. However, where they have a huge contrast, is in the cost of city living, specifically housing. Texas dominates in that area.
It has been known to cost an arm and a leg to live in California, especially in its major cities. In California, the average home cost is more than half a million dollars, while the average rent is nearly twice the country's average. Their median rent is a little under $3,000.
On the other hand, over in Texas, the average price of a house is less than one-third that of California. Ouch!! You can still buy a house in any of the state's big cities for less than 200 thousand dollars. That's just over a third of California's median house cost to live in a vibrant Texas city. As for Renting a house or apartment, Texas's average runs up to 12 percent below the country's average.
Hustle, Bustle and Taxes
It's coming knowledge that income tax which can be higher than 13%in California, has been the highest in the country for a long time. This coupled with the traffic congestion faced by commuters on a daily basis has become unattractive to many Californians.
Now, this has been exacerbated by the continual forest fires destroying homes and wildlife, drought, political upheavals and constantly losing power in the midst of heat waves.
Texas,Yee-haw
Meanwhile, over in Texas, cities in that state having been highlighted repeatedly as top places to live in the country. Articles in U.S News have placed emphasis on the how consistently jobs have been growing in places like Austin and Dallas Fort-Worth. The World Report notes that crime is also very low and there is stability in the housing market. All the combined factors make city life more accessible and comfortable in Texas.
Both Pets And People Are Welcome
Austin is ranked in the top five friendliest cities to visit and live in the United States. If that isn't enough, the city is known for availing itself to pets, especially dogs. They are actually in fourth position for pet-friendliness. More than 40 percent of households have at least one dog. For such a big city, that's a large number of dogs to handle, hence the reason they go all out to make the city as per friendly as possible.
Is The Trend Temporary?
Studies show that the trends will not be changing anytime soon and
"We Move Anywhere"
Company is prepared with its full-service moving packages,
to make the transition easy for its customers. Some people are moving because of better jobs, others for housing. Many are moving because they are tired of being in a volatile environment. Many
Californians choose Texas as their moving destination,
however, because of the cost of living.
Let's Get Moving
Jobs are in abundance there but people want to save some of their money for retirement and excursions. They believe that Texas with all its offerings from food to entertainment and affordable living can allow them to live a lifestyle that they can maintain. It's not just the younger generation relocating, but the retirees too, hence the reason that
full service moving packages
have been on such high demand. Most people have no plans to go back and they want to take as much as they can with them. Contact our moving coordinator today, for all the information you need.