What's The Cheapest Way In Making Cross Country Moves?
What's The Cheapest Way In Making Cross Country Moves – Do you want to know what's the cheapest way in making cross country moves? There are several options you can choose for your cross country move. In most cases, people select cross country movers depending on the money they charge. Moving companies charge customers depending on the weight of your items, the distance to be covered, the season you're moving, and any additional services needed. If you don't want to break the banks to move all your items across the country, you may consider hiring moving services of the cheapest companies. But even the most affordable cross country moving company will cost thousands of dollars.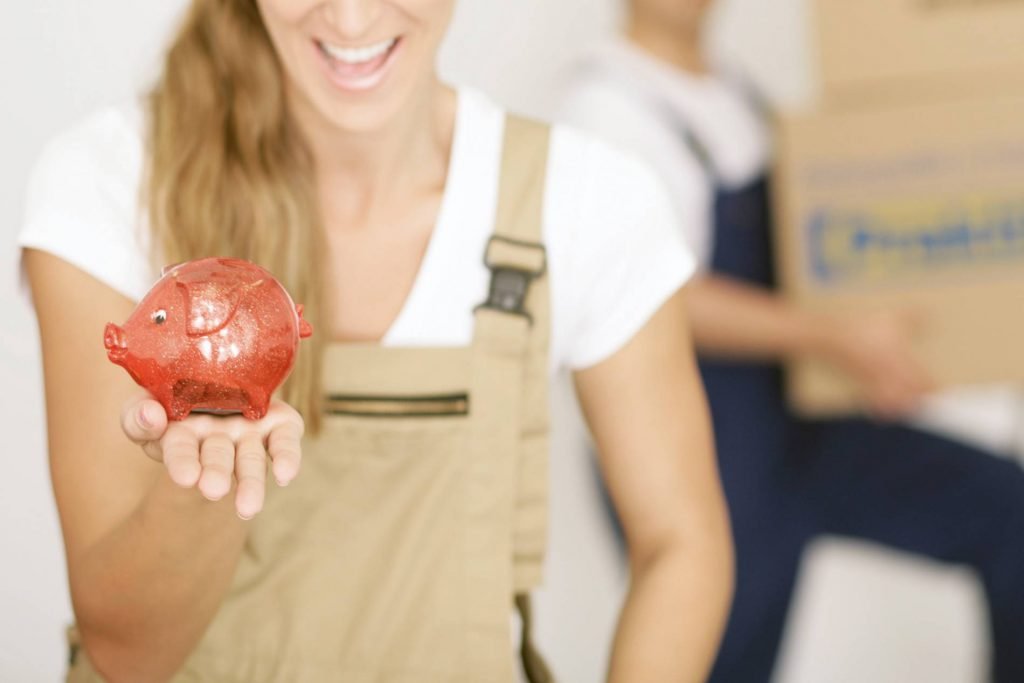 Planning The Cheapest Cross Country Move
It's estimated that the average cost for hiring cross country moving companies ranges from $2000 to $5000. You're likely to spend more if you have a large house and would like to move all the items there.
Luckily, here at We Move Anywhere, we've got you covered. We offer professional advice on what's the cheapest way in making cross country moves. We want to make sure that you don't go over your budget when you decide to move across the country. In this article, we'll offer better and cheaper ways to move your items. We also want to ensure that your Cross Country Move is less arduous and less stressful.
Sell Some Of Your Belongings
What's the cheapest way in making cross country moves? Your items' weight will largely influence the amount to be charged for your cross country move. Often, you'll find there are some commodities you have not used for long, probably years. These are items that you've accumulated over the years, but your attachment to them makes you keep on holding them. The reality is, you don't need those items. Would you consider decluttering them by selling them before you move? This will help you make more money to pay for your move. You can hire a spot near your market or hold a yard sale to sell some of your items or sell them on internet sites such as Facebook, eBay, Amazon, or any other you may prefer.
Use A Portable Storage Container When Moving
Renting storage containers is one of the cheapest ways for your cross country move. Storage containers are affordable, convenient, and are delivered on time. You can hire a storage container and stay with it as long as you want. Your moving container company will only come to pick the packed container and drop it in your new house. Moving companies charge you depending on the duration of time you stay with their storage containers. They'll also help you know what's the cheapest way in making cross country moves when it comes to packing your items. You can stay with the container while you pack all your items in one place. The unpacking process also becomes more manageable. You can allow your items to remain in the container as you clean your new house or make other prior arrangements. You can hire storage containers from companies like PODS, U-Pack ReloCubes, Go Mini's, U-Haul's U Boxes, or any other accessible to you.
Rent A Out Of State Truck
You may also consider renting a truck for your cross country move. Rental trucks are cheap and convenient for your small moves such as 1 to 2 bedrooms. If you're planning for a more significant move, you may consider hiring services of professional cross country movers. We Move Anywhere will offer you seamless and stress-free moving services across different countries. Our team of professionals will manage all the heavy lifting for you at a reasonable price. You can also visit our website to read more about what's the cheapest ways in making cross country moves.
When renting a truck, you'll carry out most of the hard work, also called DIY. You'll load your commodities in the truck, drive the truck to your destination and do all the offloading. However, the approach is much stressful and tiring. Ensure you look for companies with the cheapest rental trucks.
Look For Discounts Or Offers
You'll find several moving companies, rental trucks, and storage containers offering discounts for long-distance moves. That's why it's always imperative to shop around before picking your best option. You'll save money when you hire services of cross country moving companies that offer discounts and other deals. Most companies will offer seasonal discounts. If you're a veteran, request moving discounts from your moving company. Please don't shy away from asking them whether they are offering discounts for the move. They'll also let you know other deals they have to ensure you know more about what's the cheapest ways in making cross country moves.
Ship Your Items To The Destination
As another DIY option, shipping your stuff can help you save a lot more than hiring professional moving companies. However, this approach is stressful and daunting. It isn't the best approach when you are shipping large quantities for a long distance move. But if you have a small amount of stuff, this is one of the most convenient moving options for you. You can ship your items via FedEx, UPS, and USPS to your new home. Always consider what's the cheapest way in making cross country moves.
Hire Moving Labor Services
There are some tasks you'll find more arduous and can't do without a helping hand. For example, there is furniture to move out and load in the truck. You have to clean your new home, pack all items in their specific rooms, and many other things to do. You don't have to worry about all the work waiting for you since you can find help by hiring moving labor services. Consider hiring our Moving Labor Services so this approach will help you save more than when hiring full services of cross country movers.
Ask For Help From Friends & Family
Do you have friends or family members willing to chip in and offer a helping hand? Before hiring moving labor, you may consider working with any free help from friends and family. This approach will help you save a lot more since no charges are needed for the extra hand. Your friends and family will help you pack the boxes, move heavy items out of the house and store them in your moving truck. However, make sure you work around their schedules to avoid inconveniencing them. You only need to offer them beverages, pizza, or gift cards as a way of thanking them.
Look For Free Moving Supplies
You need to go wild if you want to know what's the cheapest way in making cross country moves. But luckily, we are trying to help you cut the chase and the cost of your cross country move as much as possible. Buying new boxes, packing papers, and packing tapes could mean getting your hands deeper into your pockets. But what if there are places you can get these supplies for free? Ask your friends to help you with packing boxes that they are not using. Visit nearby bookstores, grocery stores, offices, local schools, and neighbors to ask for free moving boxes. Find out whether you have unused boxes in your store first before purchasing new ones. Eventually, you'll be surprised by the number of free boxes you'll find around, thus saving more money for your move.
Let Your Company Pay For The Move
If your company opens a new branch in another state and needs you to work there, you may consider their relocation policies. Other companies may pay for your cross country move when they hire you. Reach out to the HR department to enquire more about their moving policies. They may have preferred cross country movers or use their trucks to help you move from one state to another. Always remember to keep all moving receipts to ensure you get reimbursed for all your moving expenses.
Final Thoughts
You can save thousands of dollars when moving across countries. With the correct information about what's the cheapest way in making cross country moves, you can save a lot. Hire our Moving Services of reputable cross country movers. Follow a fixed budget and consider looking around for all possible ways to move your items without breaking the bank. Make a call with us here at We Move Anywhere to learn more about your cross country move. Our support group is ready to respond to any question about intrastate moving and international moving.
Get A Cross Country Quote!