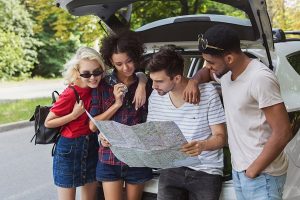 Why Are Millennials Moving To These States?
Top States Millennials Are Moving To – Today's commentary is on the migration of millennials. Many of Gen-X and millennials(28-34) are starting to move north, and to the east. There are many studies that have come out lately confirming this theory. We explore why below.
Just to be clear, you would have thought that 18-34-year-olds would want to move to Florida. We say that because many older men and women are making the switch and moving from the north to the south in record numbers. However, when it comes to millennials and Gen X, things are different. The main reason behind this move is due to jobs. Here is a breakdown of why many millennials and Gen-X used our services for their next adventure destination.