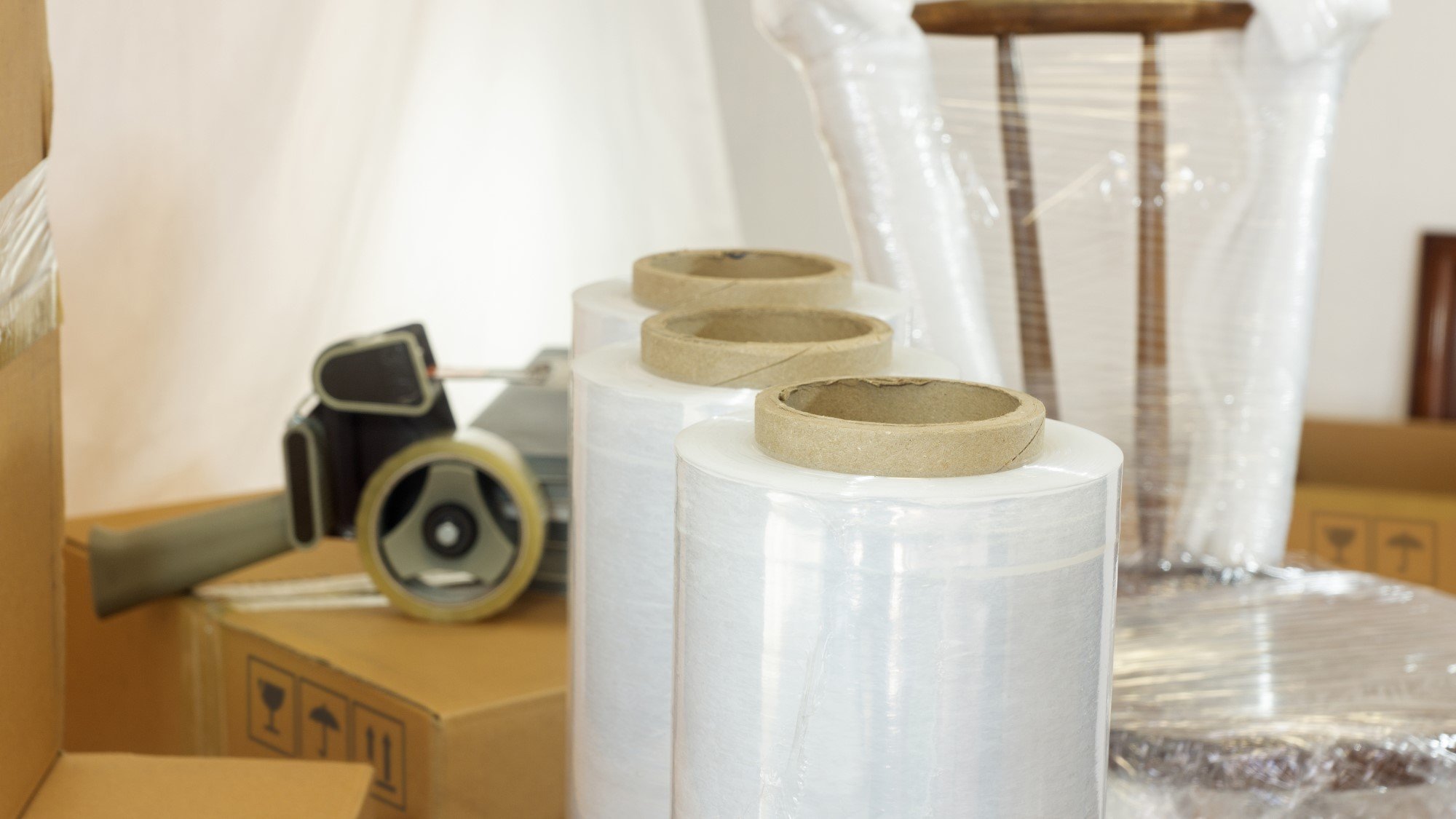 Let's Get Organized
The Supplies You Need For Moving – It is essential to get all the moving supplies you will need for your move, even if you want to use full service moving packages. You must start looking for all the supplies you will need to have a successful move. Thanks to sources like the internet and knowing where to shop, everything you need for supplies for a move can easily be brought directly to your door. With little to no effort on your part. Once you get the supplies you need, next comes the task of packing your things. Thanks to a great company like "We Move Anywhere" Company that offers a long distance moving service and a full service moving package. You can take part in as much or as little of the packing and moving as you feel comfortable doing.
How can I find moving boxes during the pandemic?
The moving process's usual ritual is getting boxes from your friends, or social media marketplaces are probably not the best idea. Especially if you are trying to keep yourself safe. Usually, online places like Amazon are suggested. Still, they are now focusing on the more essential items, they might not have them. Probably the best places to look are office supply stores and hardware stores.
How many moving boxes do I need?
This is the most challenging question to when it comes to moving. Unfortunately, no one has made a box calculator that you plug in all your information and spits out a number. So before you start throwing things in the retailer, you have chosen for your moving supplies. Take these things into consideration.
This is probably a good jumping-off point. The more rooms your house has will determine the number of boxes you have. But even that isn't everything either. A large home with three bedrooms will need more boxes than a small three-bedroom house.
How long has this been your home
If you only been in a house for a couple of years, you will not have as much to pack again as someone who has been in their childhood home. If it is your childhood home, you might have to have the tough call of downsizing your belongings.
With everyone living in the same house, they will all have collected their own things as they lived in that house. So it is probably best to say that everyone in that house needs a set of boxes of their own.
As not only are the bedrooms, the deciding factor in the number of boxes. It almost always seems that the bigger the house is, the more we want to fill it with things. So that will also be a deciding factor in the number of boxes.
It might be next to impossible to believe, but not everyone lives as you do. Not saying that anyway, it is better to live than others. But each lifestyle will have its own challenges when it comes to packing.
Do you still have the corsage from your junior prom? Or maybe the cards from your first little one's baby shower? If you happen to be this kind of person, you will probably need quite a few more boxes than someone else.
You don't keep every "get well soon" card from the time you broke your leg. But maybe a couple of the cards, just so you can bring the memory back. If this sounds like you, then a couple extra boxes might be needed.
Finally, if the object doesn't serve a purpose, you will probably not keep it around. You are an infrequent person, and the number of boxes you will need will likely be totally under the average.
Maybe you can not afford the lifestyle you have now and have to get a smaller house. Or you had an awakening, and you realize this is not the lifestyle you want. Any number of reasons do downsize yourself, you might have to try and sell some of your belongings, do the lazy way, and just donate the stuff to someone who needs it more than you do. If this happens, you have decreased the number of boxes you will need.
What are the different types of moving boxes I will need?
Knowing what kind of supplies you will need and the sort of items you will be moving will dictate the type of boxes you will need.
These boxes are mostly used for those delicate things or weighty objects like books or statues. These are also the boxes that your silverware will go into as well. If you haven't entirely cleaned out all the food in your panty, they should probably go in these boxes too.
The most common boxes in a moving services arsenal are the box for almost everything, like the small appliances, eating ware, and the breakable glasses.
The kind of things you put in these boxes will be the not so heavy things to something that will only add a little weight. Like your lamp's shades, design pillows, and the p
Usually come with a hanger in them, to make it easier for closet content, even the floor-length gown in the back of the closet, and the wardrobe full of pillows and blankets.
It is made for any entertainment center things, like the surround sound and console devices.
If you have things that a regular box wouldn't do the job, that is where these kinds of boxes would come in.
These kits come with several different sizes for all kinds of dishes, and the compartments are insulated to keep the content safe.
It is a lot like the dish kit, but the only real difference is there might be more insulation.
What Kind of Tape will I need?
Now that you have the boxes figured out, the next thing to think about is the tape. If you have never dealt with tape before, not all tape is the same. Another thing to add to the list of supplies for a move is a tape gun, so you can easily and quickly dispense the tape.
The most common tape to be used. It is mostly used to seal the finished box.
It can be a suitable replacement for packing tape.
Use it to label the box.
Has a more secure adhesive could be suggested to use for the more heavy-duty boxes.
Another good labeling tape. If you have something you want to fit in a room but are not sure if it will work, you could show the room's dimensions.
What Can I use to Protect My Things and House?
Unprinted News Wrapping Paper
Many people will start collecting newspapers to keep their fragile things safe during the move. Another option that isn't as cheap as collecting your neighbor's old papers is to get in bulk unprinted newspaper paper. It is a lot cleaner than the printed stuff.
It is the most common go-to item for moving. It can be used to keep the fragile things safe and fill the big holes in the boxes that are too small for something, but too big to be left unfilled.
It is just like the saran wrap in your kitchen, only much bigger rolls. It can be good for keeping things together, like pillows, and maybe a dresser closed. Even cover it on furniture to keep furniture safe from scratches.
Are big padded blankets, to help keep some of the furniture safe. Also, keep things clean the moving process.
Plastic Tarps or Cardboard Sheets
A way to keep the heavy traffic areas safe is to put down Plastic tarps or cardboard sheets.
What Other Tools Will I Need for My Upcoming Move?
Label the boxes so you can keep track of who and where the content is going. It's way more convenient to do it now while the content is fresh in your mind.
Make the job so much easier.
A good box cutter is essential during the moving processes, and definitely after the moving process. Just to let you know that cardboard and tape dull blades quickly.
As you are taking electronics and other things apart, it is best to keep the little bits in baggies, so they are all together. Maybe carefully tape the baggies to the item, so everything is together. Or the box the thing will eventually go in.
While you are taking things apart or removing them from walls, all the best movers will need the toolbox.
As they were mentioned earlier. Tape Gun is handy and will save a couple of headaches.
What Disinfectant and cleaning supplies should I use?
Before starting to pack things away, the best thing to do is start cleaning all your personal stuff. It isn't suggested that hiring out someone to come in. Some of the items that would be important are dustpans, brooms, mops, and rags. A couple of the best cleaning solutions for COVID would be bleach diluted or alcohol that is no less than 79%.
When the move is going on, it is best to ask the movers from "We Move Anywhere" Company and ask them what cleaning supplies are allowed to be taken on the moving truck. Some moving services don't allow certain cleaning supplies on their trucks. With a company like this, that has both a moving service and full service moving packages. The sooner you know when you will be moving, you will get the moving supplies.