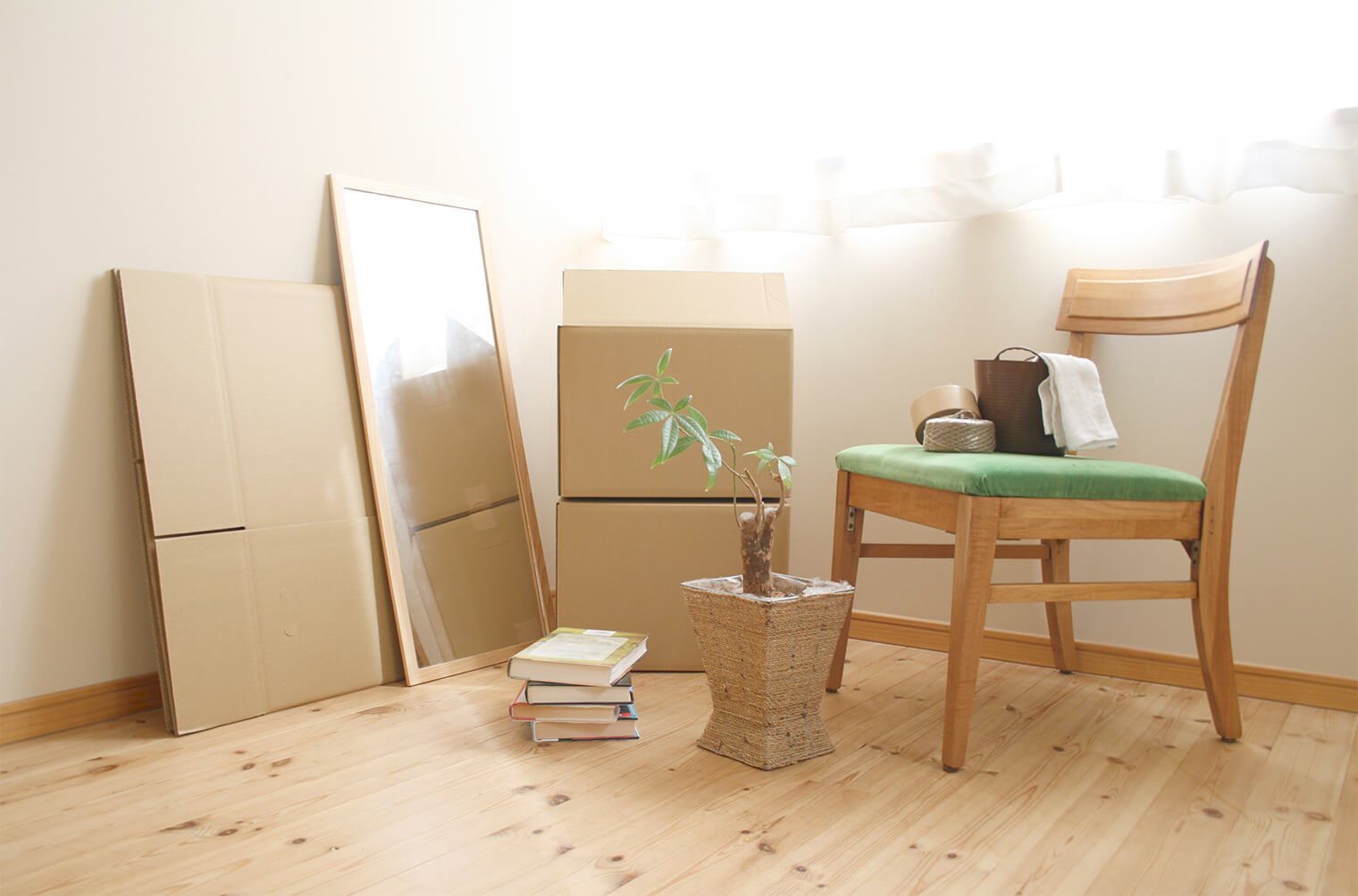 While moving from one place to another, you may end up damaging some of your items that have sentimental value due to recklessness or entirely lacking knowledge on how to handle them. For instance, replacing a broken mirror is expensive because it will require replacing the whole set.However, It is advisable to hire professional services while moving. "We Move Anywhere" Company will be of much help because of the many services they offer. Some of the services they offer are Packing & Unpacking Services, full service moving packages to the intended destination.
To pack large mirrors, you will have to be well equipped with knowledge on how to handle them. Below is a detailed steps that will help you to avoid the breakage of essential items.
Start by preparing the necessary materials that are needed for packing.
First, start by collecting all the materials that are needed for packing. You will have to select and secure quality materials when packing items such as mirrors because they are fragile. Some of the materials required are: a box, packing paper, cardboard, have plenty of wrapping materials, blankets, a tape, and a marker, which should be permanent. The use of quality materials will help you in packing mirrors and other fragile items.
Set the box to be ready for use
Box used will depend on the size of the mirror that you want to pack. A mirror box is designed to be adjustable so that it can fit any mirror size. When you want to pack mirrors for moving, it is vital to have a mirror box. Moving companies, such as "We Move Anywhere" Company, usually comes with mirror boxes, but also you can obtain them in any stores, especially home improvement stores.
Before you start packing, start by connecting the four sections of the mirror box to form a custom-sized box. Place the first two sections of the package together and use bubble wrap pieces to join both the corners and sides. Likewise, connect the other two areas the same, ending up with two interconnected fragments of a mirror box.
Choose a suitable area for packing.
prior to packing process, select an area that has sufficient space and may be raised to be your packing area. A table may provide enough space as your working area.
Immediately after selecting an area to work with, place a thick blanket to use as a cushion.
The working area you have set will help speed up the whole process and ensure the items are safe. After you have finished packing your mirror, the place can still be used to fill other fragile materials such as glasses, plates, dishes, and other materials that may require extra attention.
Employ extra protection trick
Using a tape, run it all around your mirrors reflective surfaces to increase the protected area. Alternatively, you can decide to run the tape around the mirror forming an X from one corner of the mirror to the other corner. By doing this, you will be able to keep track of your mirror's condition if it breaks while it is in transit.
Move the mirror into your mirror box.
After you have selected your packing area and extra protection to your mirror, it is now time to place your mirror in the mirror box. Start by placing the mirror into the mirror box slowly while adjusting the mirror box to fit very well. Fill any remaining space with bubble wrap so that the mirror can be in close contact with the mirror box. Finally, use some pieces of tape on the first half of your bundle to secure the mirror perfectly well.
As a precaution, avoid using peanuts as your packing materials. Peanuts can be used to secure other fragile materials such as a chandelier. When used in a mirror, they might shift, exposing the fragile parts of the mirror.
Similarly, take the remaining section of the mirror box and place it from top to bottom. Fit in padded materials inside the box for the safety of the mirror.
Label the mirror box appropriately and test
Before you begin taping your package, you should first test to see if the desired result has been obtained. When lifting the package, there should be no movement coming from inside the mirror box. It should be ultimately fit. If there are any movements inside the box, you should add more padding material until the package is completely immobilized. You can repeat the test several before embarking on labeling.
After completing the test, start placing the tape all around the entire package. Wrap the tape around the box several, until it is tight to avoid damage during transportation. Finally, you can now use your marker to label the package. Since it will not be the mirror alone that you are transporting, labeling each package will help the movers to be aware of the items that call for extra attention and those that do not. The labeling should instruct the movers on what to do when handling such an item. A sample of the instruction can look like (Care needed, Fragile item inside).
However, mirrors that have sentimental value require a professional moving company to avoid any damage that might turn up to be costly.As a company,it will come in handy to Pack mirrors for moving, especially those that may be large because they will create a giant mirror box to accommodate the mirror. Nonetheless, they offer full-service moving packages of all your items. In case of any breakage during transit, you will receive a refund on any broken items under their care.
Choosing The Right Moving Company
As a professional mover, "We Move Anywhere" Moving Company is obligated to ensure that your most delicate items reach your home safely. It is well equipped to handle a wide range of packages, as they offer you services such as Packing mirrors for moving, full service moving packages at an affordable price. The company has a team with vast knowledge on packing mirrors for moving without any breakage whatsoever.