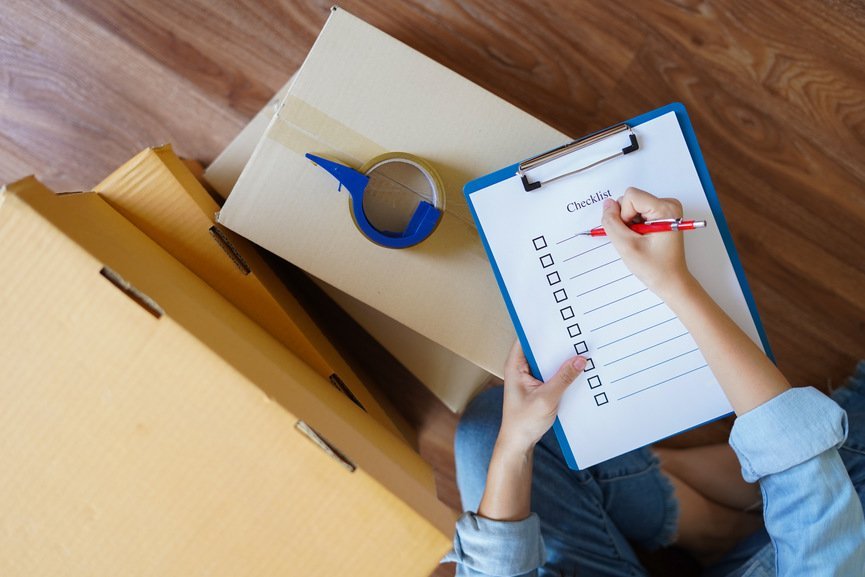 "Staying organized is always an important role during the complicated moving process. So always make sure to check things off as you go, which will prevent you from losing track for what's ahead."
– We Move Anywhere
Pre-Packing Checklist
Prepare yourself with what you need to pack, grab all your belongings, section them accordingly and check them off throughly so you can be more organized when moving by having a Pre-Packing Checklist.
First Night Box Checklist
The first night box is what you'll need to have ready to be comfortable on the first night in your new home, so you can avoid any unwanted searching and scavenging through all your boxes in a time of settling and relaxing after a big move. 
Restricted Checklist
Be aware of these restricted items to avoid any delays to your move, read our Restricted Moving Items Checklist so you know what not to pack. Avoid any complications to your move by reading our non-allowable item list. 
Moving Supplies Checklist
By reading our Moving Supply Checklist, you will know all of the necessary supplies to have a seaming-less move, avoid going to the store last minute and expand your awareness with this helpful checklist
Packing 101 Checklist
Our Packing 101 Checklist is the adequate guide to make your move a more efficient and enjoyable process. it is also a quick packing reference for any basics moves, big or small our packing 101 guidelines will ease the moving process
Pack Separately Checklist
Packing specific items together will improve the overall of the move, you don't want to pack your toothbrush in the same box as the toilet plunger, so by reading our Pack Separately Checklist it will create a more convenient move and we highly recommended to read this to improve safety too.
Move-In Checklist
Having a Move-In Checklist will always guarantee an organized and tidy move in routine by keeping your belongings in the right designated area of the new home or office.
Professional Moving Services Made Easy!