Packing The Bedroom For Moving
How To Pack The bedroom For Moving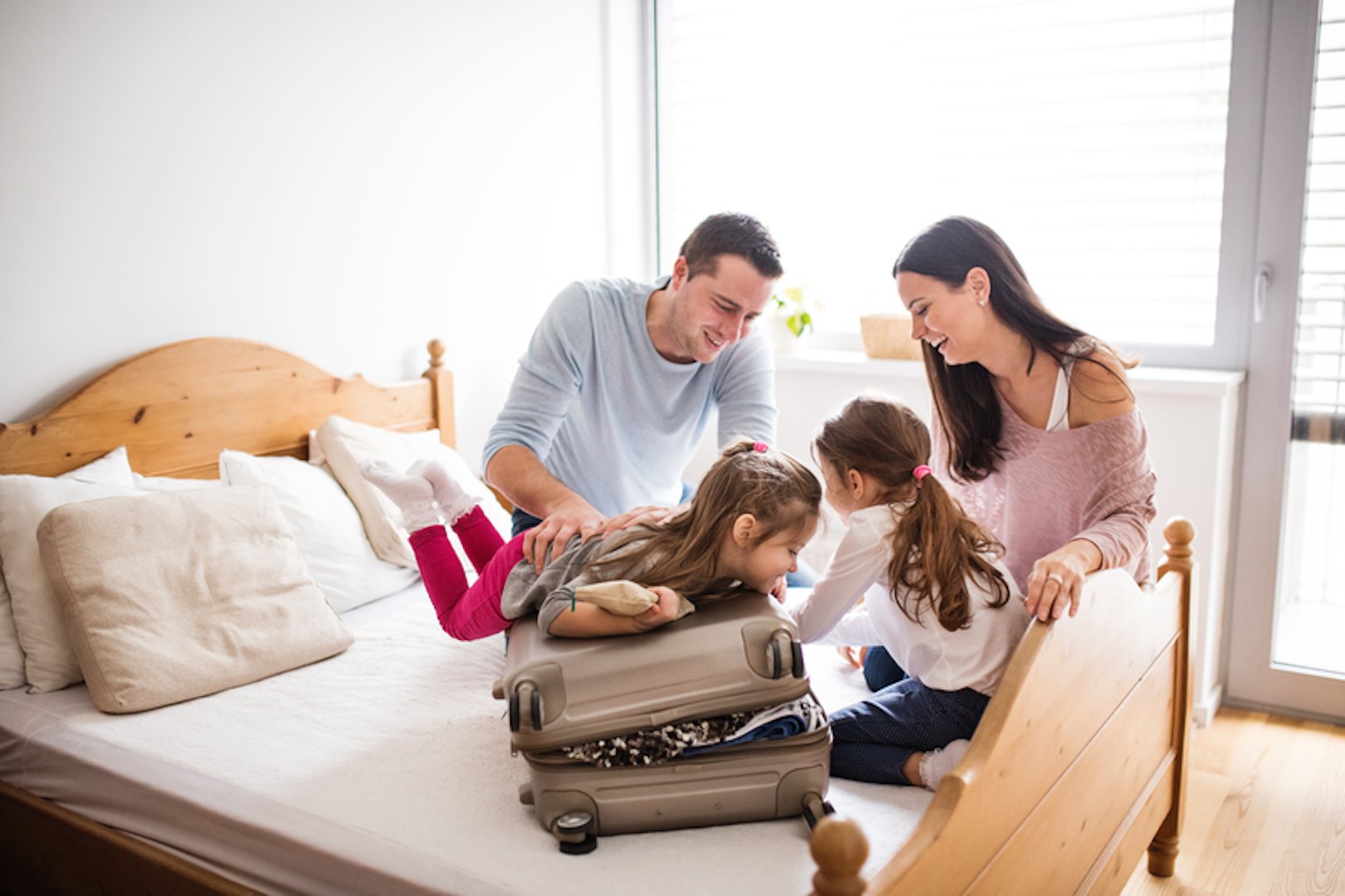 Are you thinking about moving any time soon? Well, it does not matter if you are moving across the country or within your current area, you need to know how to organize your move. Organizing your move will decrease your chances of losing yourself and your belongings in the middle of the chaos. Today's discussion is about preparing your bedroom for your next move. Below you will find some helpful tips concerning packing your bedroom for moving.
What You Will Need
Keep in mind, that some of these supplies might not be needed for all of you. Some of you might be able to get by with some of the bare minimum. It also depends on how large your current bedroom is and how many things you have inside.
a) Sturdy Boxes
You will need some sturdy boxes which can be closed completely. The number of boxes you need depends(once again)on the number of items you have. You also need sturdy boxes big enough to keep everything packed inside tight. You will also need some packing tape to keep the flaps closed. Make sure to check your belongings while you do that. The reason is that you do not want to pack something(unintentionally) that you might need during the move.
b) Packing Tape
You will also need some packing tape. Now, some might argue that your bedroom is filled with nothing but clothes and shoes. However, that is not true. You do have other things stored inside your bedroom and bedroom closet. Some of you might have some valuable that break easily. That is why you need the packing paper to secure everything in. The last thing you want is for something to fall over and break during the move.
c) Markers
One of the other(more crucial)things you are going to need is some felt-tip markers. You can also use other markers if that works better for you. The reason you need some good markers is so you can label your boxed during the process of packing your bedroom for moving. Label and date the boxes according to importance and relevance to your daily activity. Some of the boxes are going to be more important than others.
---
NOTE: Remember that many of these things can you find through our Packing & Unpacking Services. Some of those packing & unpacking services you can find online through "We Move Anywhere" company.
---
Packing Up Your Bedroom
Your bedroom is going to have most likely both large and small furniture piece, so that's why you will need to come up with a plan of how to pack everything efficiently so you can move. Here is a walkthrough on how to properly pack your bedroom for moving.
Clothing
Let's first discuss the clothing(the most important element for some of you). It is not a good idea to just take the clothes out and put them in a box. They will get wrinkly that way. Plus, it will ruin your clothes(especially the higher-quality items like silk and cashmere. Leave them on a hanger. Place them in one of those wardrobe carton boxes. One of those boxed can hold up to two feet of compressed clothing. 
You can also fold them (if you have no other options) in a plain sturdy box. Have plenty of packing paper ready to secure each item of clothing properly. The more clothes you have, the more packing paper you need.It might seem like a lot of paper and waste(especially if you just plan to recycle it later after the move). You need to protect your clothes though. The higher-quality clothing items are going to get ruined if stored in a normal way.
Blankets
Let's discuss the blankets now. Put aside a few boxes you are not using for clothes or anything else. Label the boxes properly according to the blankets being stored. Add in some packing paper to keep the blankets safe and secure. Take care of your towels and other similar accessories in the same way.
What About The Bed?
We recommend wrapping your mattress in a mattress protector wrap or you can ask  "We Move Anywhere" for a special moving mattress box to keep it protected while you move.
Small Appliances
You will probably have some small appliances sitting in your bedroom(like clocks, radios, and other similar items). Wrap those items in packing paper too. Place them in another box completely separate from the other bedroom things.
Memorabilia 
Now let's talk about your books, pictures, tech toys, and other bedroom oddities. Some of you are going to have a much larger collection. A larger collection means more care and attention during the move.Place your books inside the box with the binding facing down(always facing down). The pages need to be facing up. Some of your books are going to be heavier than others(naturally). Place your books in the right box. Never place a lot of box into a larger box. That is going to create more weight for you to carry.
Put aside separate boxes for pictures and other assorted artwork(especially high-quality art). Stand the art on the edge inside of the box. Pack them inside using packing paper to protect the art.It might sound obvious and simple, but you might be surprised at how many people do not do this.
Valuables
Do you have any family heirlooms that need special attention. You might want to consider carrying those things with you during the move. You can still pack them in boxes, but family heirlooms require special care.Family heirlooms are usually irreplaceable. That means if something goes wrong, you cannot get those back.Always pack everything securely so you do not have "internal shifting" during the move.
Hire"We Move Anywhere" Moving Company
Please visit the official page for
"We Move Anywhere"
Company for more information concerning your move and other pertinent details.