7 Ways To Avoid Moving Charges & Fees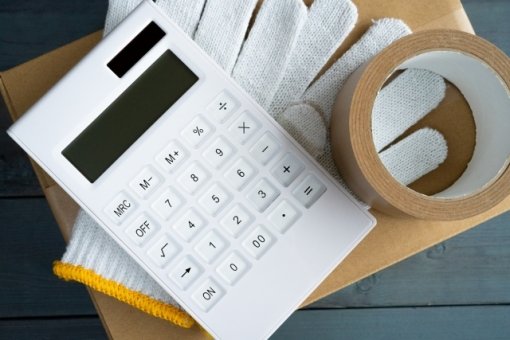 Avoid Moving Charges & Fees – Relocating to a new home, country, or region doesn't have to be a hassle for you. Packing, loading, unpacking, and rearranging your space can be quite strenuous if you do not have a reliable partner.
However, "We Move Anywhere" Company is here to help. Apart from the moving charges you incur, if you are not careful, you may find yourself paying quite a lot for the service. It's therefore important that you know some hacks on how to avoid surprise charges & fees.
Once you find your
reliable moving company
 like us, it's vital to have a sitting or negotiation on what charges are included in their packages.
The following are ways you can avoid moving charges & fees
1. Decluttering
Movers will charge you based on total weight carried. You may have shopped and collected lots of stuff that you do not use now over the years. As you relocate, you do not need to carry the extra weight with you. Sort out what you do not need and organize an environmentally friendly way of getting rid of them. You can consider various options, such as a donation, yard sale, or seek the service of a junk removal service. Carrying light lets you pay relatively lower than before, which is an easy hack for you. If you require storage for
international moving
, you will have less space to hire, which indeed is cheaper than taking your clutter with you. Always do the decluttering weeks or days before your big move to not inconvenience yourself and end up still with a weight that will cost you extra.
2. Schedule your move
Moving companies will charge highly for offering their services on highly demanded days or months. Planning and liaising with your moving company lets you know which days are their peek and less busy. A rushed move may not be the best idea for you since you may have to pay extra for the service. However, once you book months earlier, you can choose dates that less busy and pay less for hiring the company. A reliable mover should be open about their high demand seasons and let you pick a convenient day for your move. End months and weekends are some of the busiest days for them; thus, it would save you the extra expense if you can avoid picking either. A weekday could be a preferable choice for you, especially if you are in for local moving.
3. Storage
In some instances, you may require storage, especially if you are a client who is seeking any type of moving services. The cost of storage often doesn't come cheap because you pay for the area and the number of days you rent. If your mover doesn't have a storage space of their own, they may have to hire one and add it as a hidden charge in your bill. It's therefore important that you crosscheck this before you hire any international mover. Ensure they have a space of their own and have an affordable package for you. How do you avoid paying extra for space? Only carry the vital stuff that you cannot do without and those that you can replace, sell, and buy as you relocate.
A good example can be a corporate relocation where you do not need to carry all the office equipment and details. While taking into consideration storage as an extra expense, you may also find yourself in a situation where the property you need to relocate to is not yet ready for occupation. Therefore, storage for some days will be inevitable, and you may also find yourself paying again for delivery. You could avoid this by only planning and getting a notification on the property's completion date before you issue a notice if you were renting your previous residential or commercial space.
4. Parking Charges
Your moving company's pickup or drop-off will require them to park the truck and pay for the fees. Parking fees may vary from state to state or city. Thus, you must familiarize yourself with them if you will be the one to incur the expense. However, a reliable and preferable mover should be one that has this sorted, especially if It's a
local moving company
.
Long distance moving
would be understandable since they may find it expensive to pay but should be willing to split the bill. It would be best if you had a thorough breakdown of what's included in the quote you get and weigh your options. Always enquire about their terms on parking fees before you make the selection decision before you find yourself in skirmishes with the law or incur the expense.
5. Contract Terms & Conditions
Before you sign any moving contract, you must read through all the terms and conditions covered. Movers will charge extra for any extras that are not included in the contract. Ask for the contract days before and have some other options that you can compare with. Issues such as using staircases when picking or unloading, adding a few things that are not in the weight estimate, and road pickups can be a reason for an extra expense. Once you read and understand the terms and find value for your money in them, you may proceed in hiring the brand. Any hidden charges should also be addressed before you sign the contract so that you may avoid paying for them if they are not meaningful to you.
6. Binding Estimates
Binding estimates tie the moving company to fixed rates regardless of the weight or type of items on transit. The charges should be based on hire distance rather than weight. Therefore,
military moving
 should be charged the same as corporate relocation without considering the client type. Binding estimates make the brand convenient for you as a client because you already know the rates you will be charged even during long distance moving. It's an attractive feature of the moving company, which ensures that you
avoid surprise moving charges & fees
such as storage, parking, and additions since all is included in its estimates.
7. Skip The Middle Man
Brokers and other intermediaries will prey on your move. Finding a reliable moving company doesn't have to be a hassle for you if you need to avoid the extra expense of someone else getting one for you. You will have to pay for their services and still pay to hire the mover they find for you. You may use a referral or online search to scale down your search in finding a dedicated mover and avoid the brokerage expense. Finding a mover you can trust and will not only meet your expectations but exceed them, saving you the extra cost which you can instead use to furnish your new space.
We Move Anywhere
Whether you are making a corporate relocation or military / government moves, you should always look into ways to cut the cost. "We Move Anywhere" Moving Company is an affordable brand that certainly guarantees you value for your money and offers quality services to its clients. Its experienced in the service and cost-saving is a strategic policy taken into consideration for its clients.
Therefore, you will have no issues in hiring the brand, whether you are making a long distance move or local relocation. Contact
"We Move Anywhere"
 Company today, and have a reason to smile and attest that the customer experience was worth the decision you made.